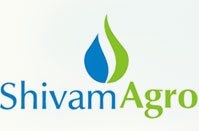 Products
The seeds of Castor Plant or Ricinus Communis are used for obtaining natural castor oil. The major suppliers of castor beans are India, Brazil & China. This oil is very useful as the base material in industries like cosmetics, greases, lubricants, medicines, perfumes, pharmaceuticals, soap, surface coatings and others. In line with this, Ricinus Communis Seed Oil is very important and is considered as a valuable commodity traded in the market now-a-days. According to the historical and scientific records, the chemical composition as well as nature of Ricinus Communis Oil is exceptionally uniform, irrespective of it's origin. This oil is clear to pale yellow in color and is one of the purest natural oil. We pack it in Aluminum Bottles, HDPE Drums and Galvanized Drums depending on the quantity.
Top Grades of Castor Oil
Pale Pressed Ricinus Communis Seed Oil is acquired from the 1st pressing of beans. This oil has low acidity and light color. It's use is in those industrial products which need oil in the aforesaid characteristics. If suitable certification is provided, then this oil can also be used for pharmaceutical, medicinal or cosmetic use.
Industrial Castor Oil is acquired from a mixture of 1st pressing of beans and 2nd step of production known as solvent extraction. After this, Neutralized Castor Oil can also be produced by either caustic soda treatment or steam stripping and washing. Neutralized Castor Oil or Low Moisture Castor Oil can be used with the urethane and adhesive formulas. In situation when Industrial Castor Oil is dried to 0.03% of maximum moisture content, it still remains a lubricant and is called Low Moisture or Dried Castor Oil.
Shivam Agro is manufacturing and exporting below castor oil grades:
Cold Pressed Castor Oil (CP)
Commercial Castor Oil
Eco-Friendly Fertilizers-Castor Seed Extraction Meal (D.O.C.)
Extra Pale Grade Castor Oil
Neutralized Castor Oil (N.C.O.)
Pale Pressed Grade Castor Oil
Pharmaceutical Castor Oil (IP/BP/USP Grade)
Refined Castor Oil (DAB 10)
Refined Castor Oil (FSG/BSS)
Strengths
The top strength of our group is it being the biggest 'castor seeds supplier' to the leading manufacturers in India, which helps in lowering the cost of castor oil. Adding on, the production factory is based in one of the world's largest area where rapeseed and castor seeds are grown. Hence, we have round the year supply of raw material. The location also boasts of good connectivity with the ports within the Gujarat State and other ports like Kandla, Mundra & Mumbai Ports. The connectivity is via rail and road which gives a boost to the logistics facility. We also have strong financial support. Last but not the least, our group and companies are growing at fast pace in the castor oil industry, owing to the support of it's promoters.